Neat Champ Literature Items
Last updated 04-05-2009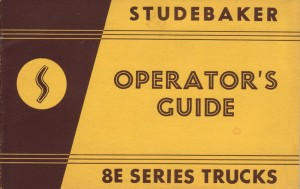 No, this page is not really related to the restoration project - but I wanted to provide access to a few of the neat Champ literature items collected over the years. I hope they provide some enjoyment!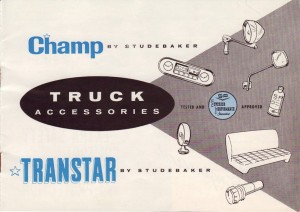 The top item is the cover of the owner's manual (Studebaker referred to it as an Operator's Guide) for the 8E trucks. Just above is the cover of an earlier Champ and Transtar Accessory guide.
Here's a few newspaper ad  for a 1963 Champ pickup, by the dealership that sold my truck when new (click on image to bring up larger version…..):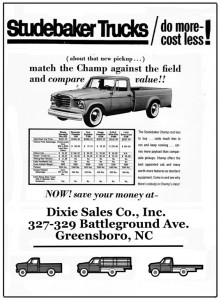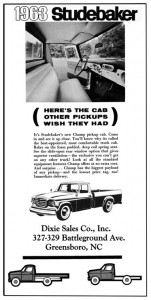 (OK, they are not "original" ads, but were made from an original Studebaker advertising mat for the 1963 Champ trucks, and the dealer name was photo- shopped in. Thanks to Ray F. for the help in getting me started on the photo- shopping, and to Richard Quinn for the name/address of the Greensboro dealer.)
***************
8E Champ-Transtar-Diesel Accessories:
Click on the thumbnails to bring up the large images!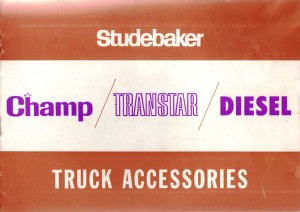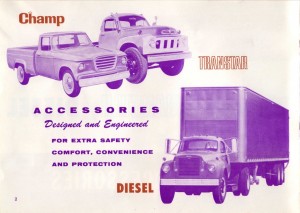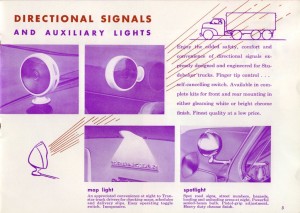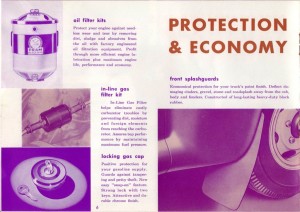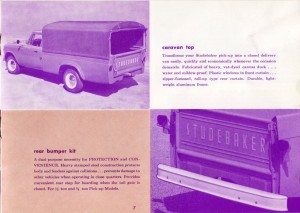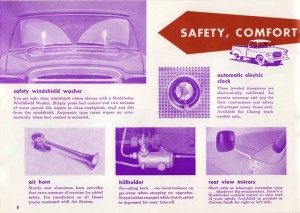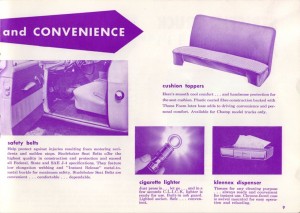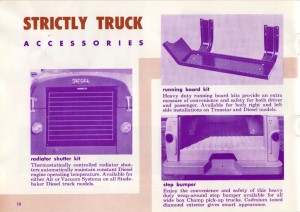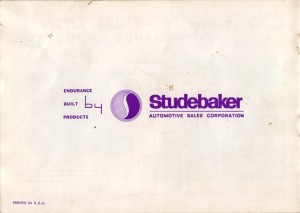 ************
Introduction of the Champ Conestoga Option
September 14, 1962
 The Introduction Package sent to dealers consisted of: two (2) typewritten pages describing the new Conestoga camper top for Champ pickups; one (1) Confidential Price List; one (1) typewritten page describing the differences between the 'Standard' and 'Deluxe' Conestoga top; two (2) Dealer Order Forms; and a two-page (front and back) flyer with pictures and specifications.
The individual pages of the Introduction Package are reproduced below; click on the thumbnail to bring up a larger version.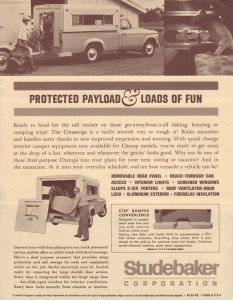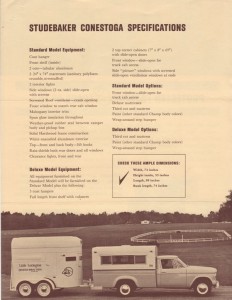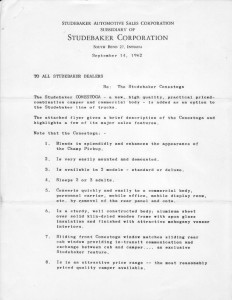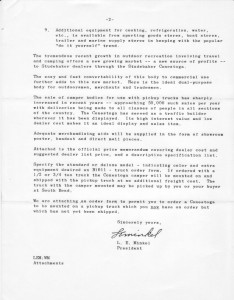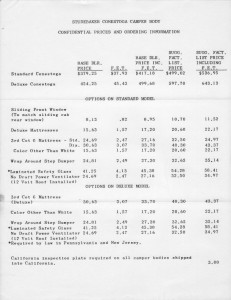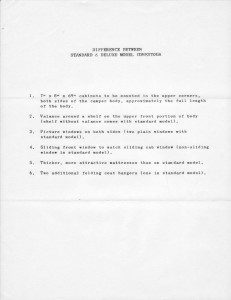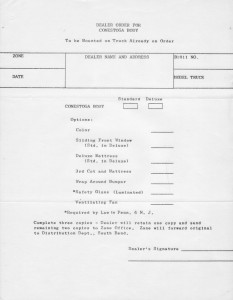 ************
1963 Champ Conestoga Dealer Poster
 A neat item, provided by Richard Quinn. Measurements of the poster are 34 inches by 22-1/2 inches. Thanks Richard!!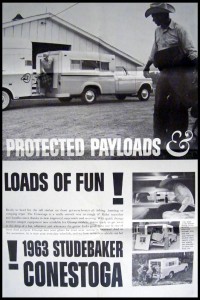 (Click to bring up a BIG version……)